The SmartSimian Suite is a content management plugin for WordPress that enables you to build your own custom post types, custom fields, taxonomies, relationships, templates, views, search forms, and submission forms.

Website Owners
Take greater control without touching any PHP. Create "content types" based on whatever your site needs – books, products, cars, articles, recipes, people – then display them in custom archive pages, features sections, search forms, and widgets.Developers
Developers
Save time and money. SmartSimian quickly lets you turn your client's ideas into prototypes — build that complex directory they've been asking for within the day. And they'll love how easy managing their site becomes with the custom post types and custom fields you deliver.
Power Users
SmartSimian gives you a lot of stuff to play with – stuff that doesn't come with WordPress by default. Add your own contact forms with our submission form tool; create direct connections between posts and users; load up your homepage with customized post lists.
Plugin Features and Options
Content Types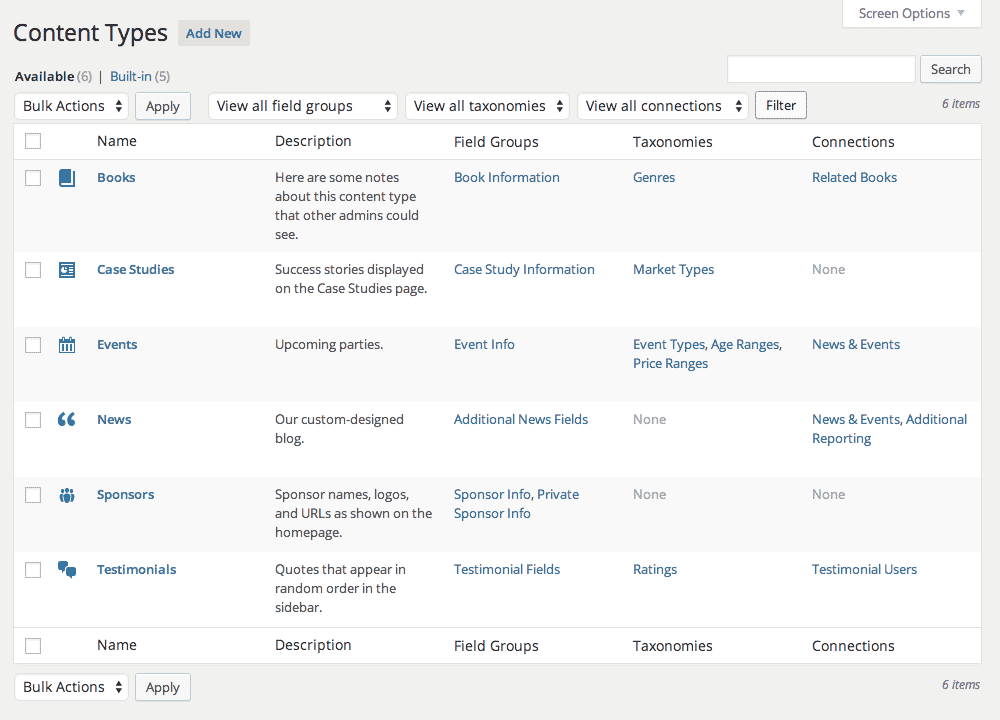 Create custom post types – an easy way to create, edit, and store information. Content types can be whatever your site requires them to be: papers, portfolio items, real estate listings, testimonials…whatever you need.
Custom Fields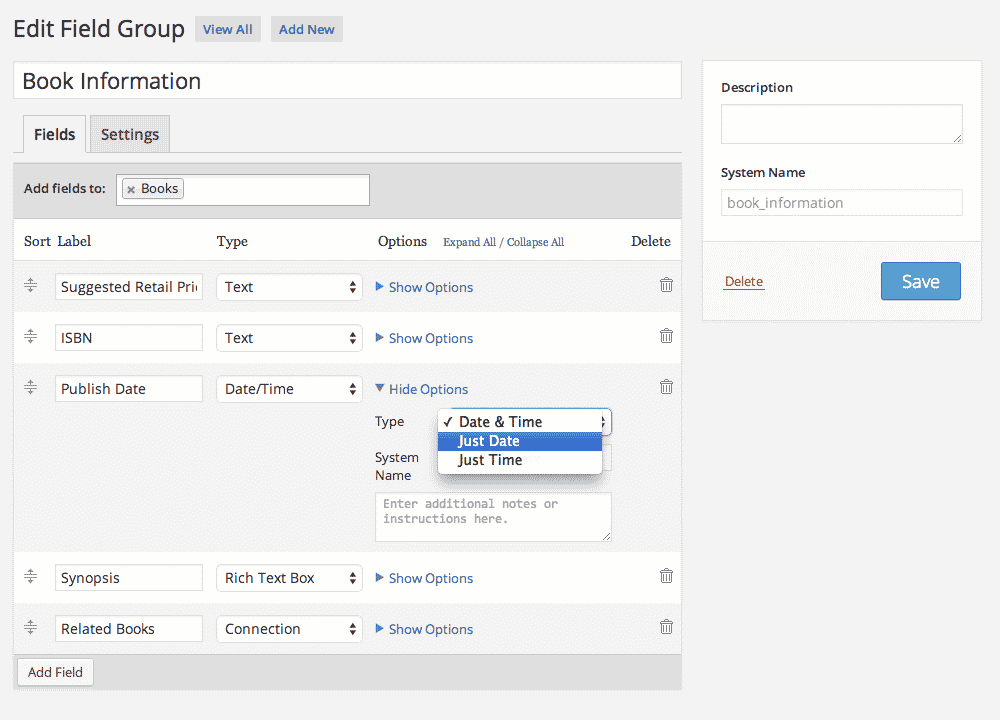 Add custom fields to your content types with our sophisticated field builder. Create text fields, WYSIWYG boxes, file upload fields, date/time pickers, instructional fields, and more.
Taxonomies and Connections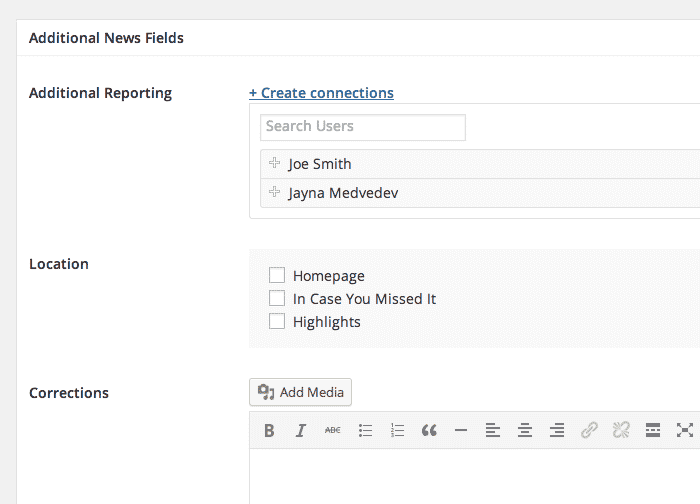 Create custom taxonomies to organize your content with checklists, dropdowns, and radio buttons; or go further with direct relationships to link two posts (or even posts and users) together.
Templates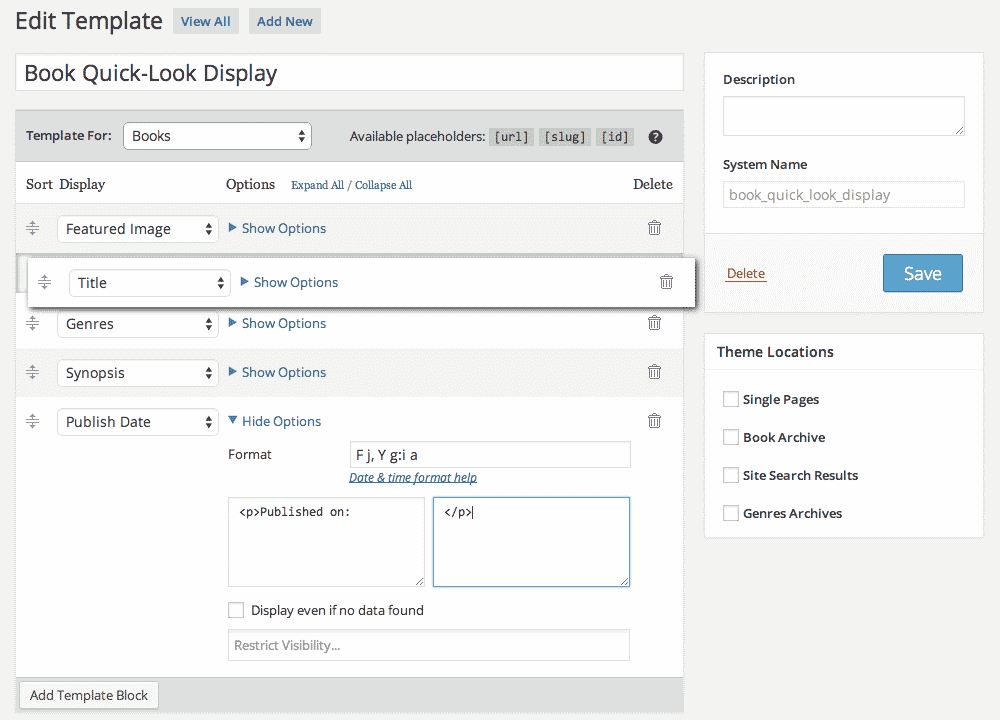 Looking for an easy way to actually display all the custom field data you just created? Templates allow you to override a post's default content or excerpt display with all the custom fields, taxonomies, and connections you need.
Queries and Views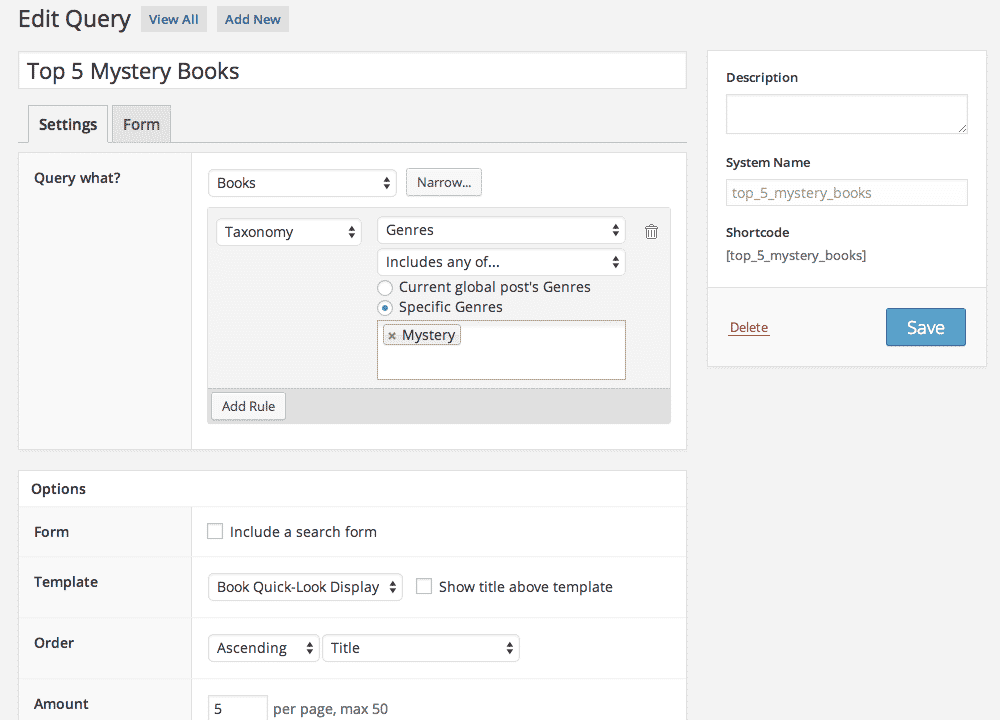 Display any amount of any content, anywhere on your site. Really – just choose what gets displayed according to the rules you set, then add it with a shortcode or widget.  Handles everything from featured homepage sections to custom archive pages.
Search Forms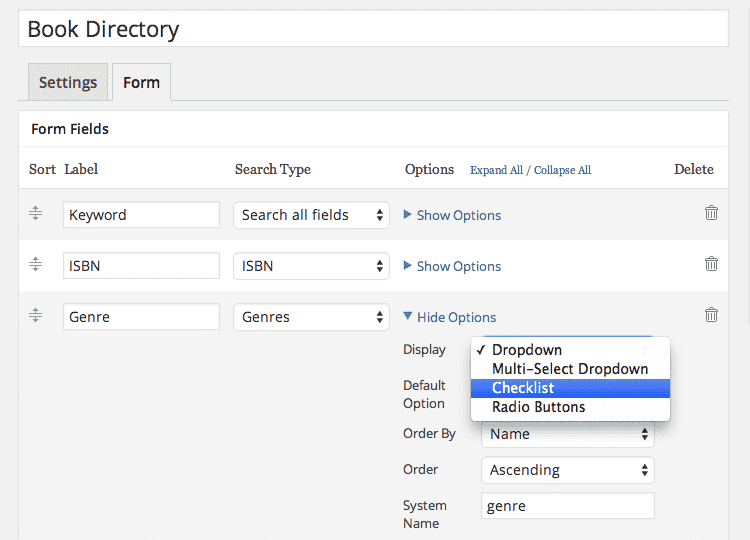 Create a custom archive with a query, and then add a search form to it. Text boxes, radio buttons, checklists, dropdown filters – they're all at your disposal, and easy to build with a user-friendly interface. You don't have to add any code.
Submission Forms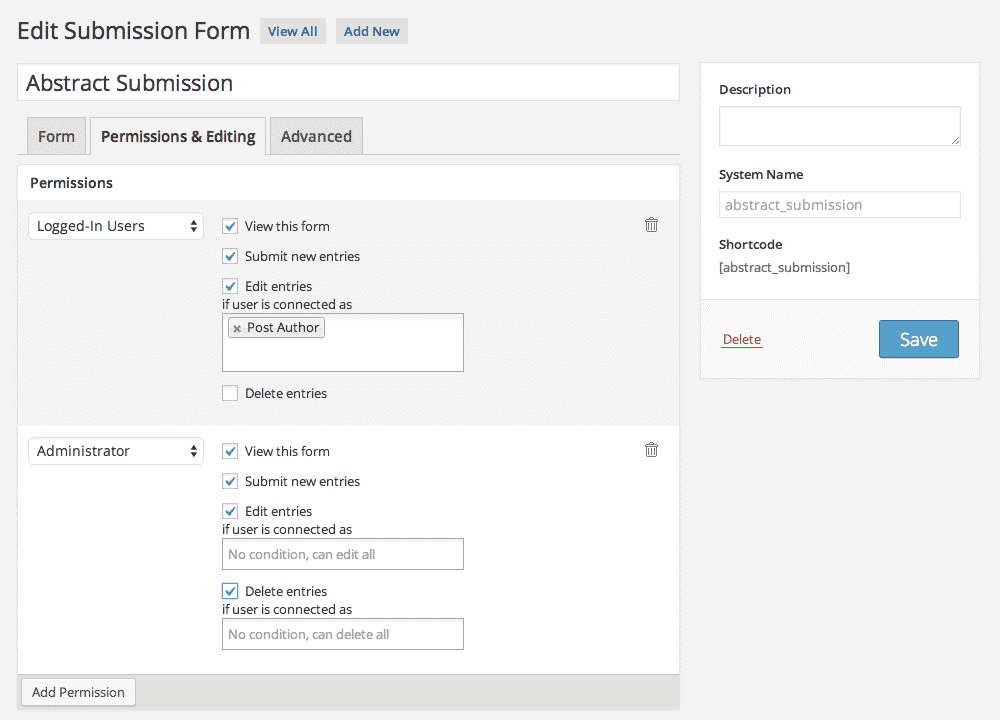 Build contact forms or something much bigger.  Unlike other form builders, SmartSimian submission forms are integrated tightly into your site. Every submission is saved in the content type of your choosing, and every form field is matched to an existing custom field.
Reports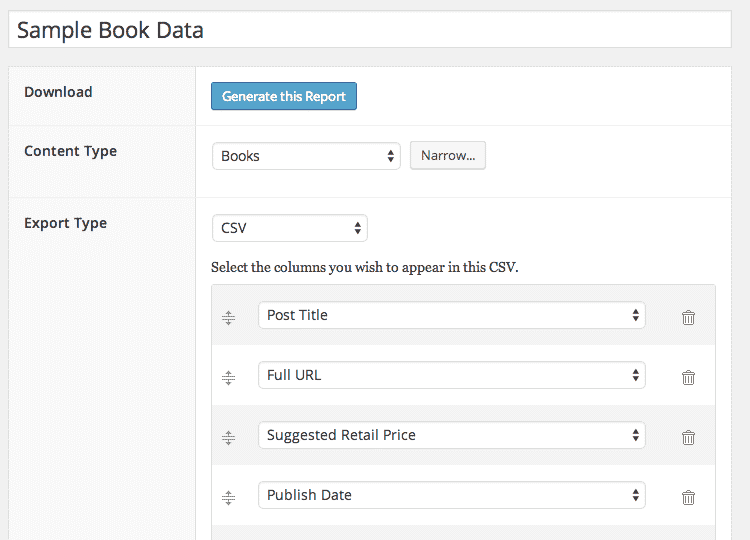 Spreadsheet junkie? Export all your data into CSVs with customizable columns depending on what content, field, and taxonomy information you want to include.
Import and Export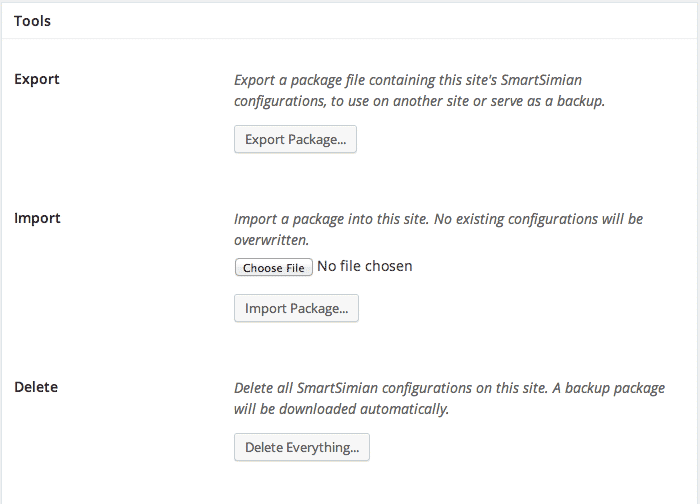 Easily transfer and back up the configurations for your content types, fields, queries, and everything else. Export your entire setup for safekeeping, or just the items you need.  Then upload them to any other site running SmartSimian.