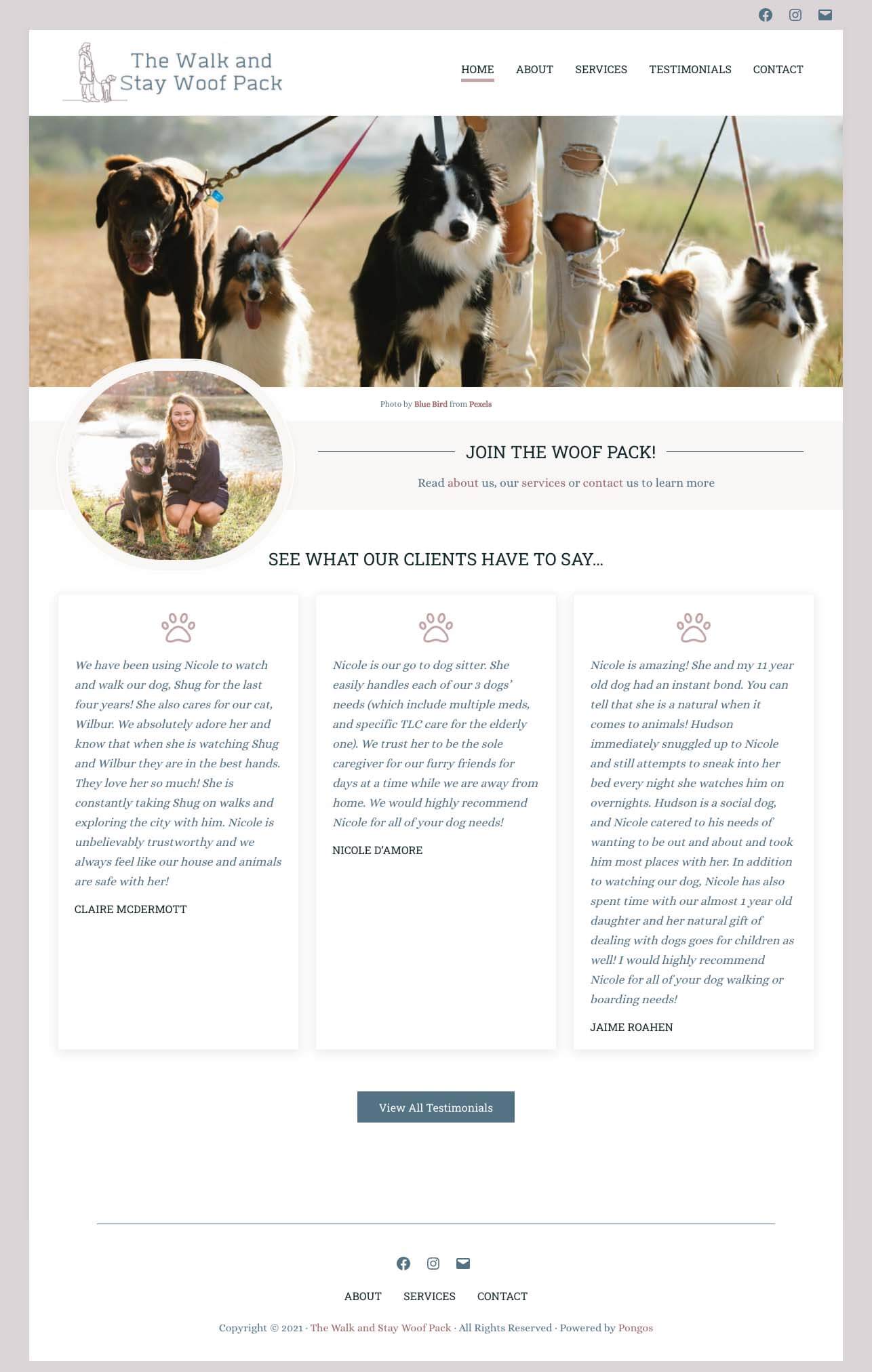 Project Completed: October 2021
Pongos worked with small business owner Nicole Robertson to create The Walk and Stay Woof Pack website. The website is part the Pongos Small Business Package. We used the client's existing logo, color scheme, content, and images to create a fresh and fun website at an affordable price.
I recently worked with Chrissy and the Pongos team and they built me a beautiful website for my new business. They went above and beyond and it was truly everything I imagined. The communication, professionalism, and knowledge they have are out of this world. Dawn was amazing, very helpful, and understanding with the million questions I had. It was such a breeze of a process and would highly recommend the Pongos team to anyone!