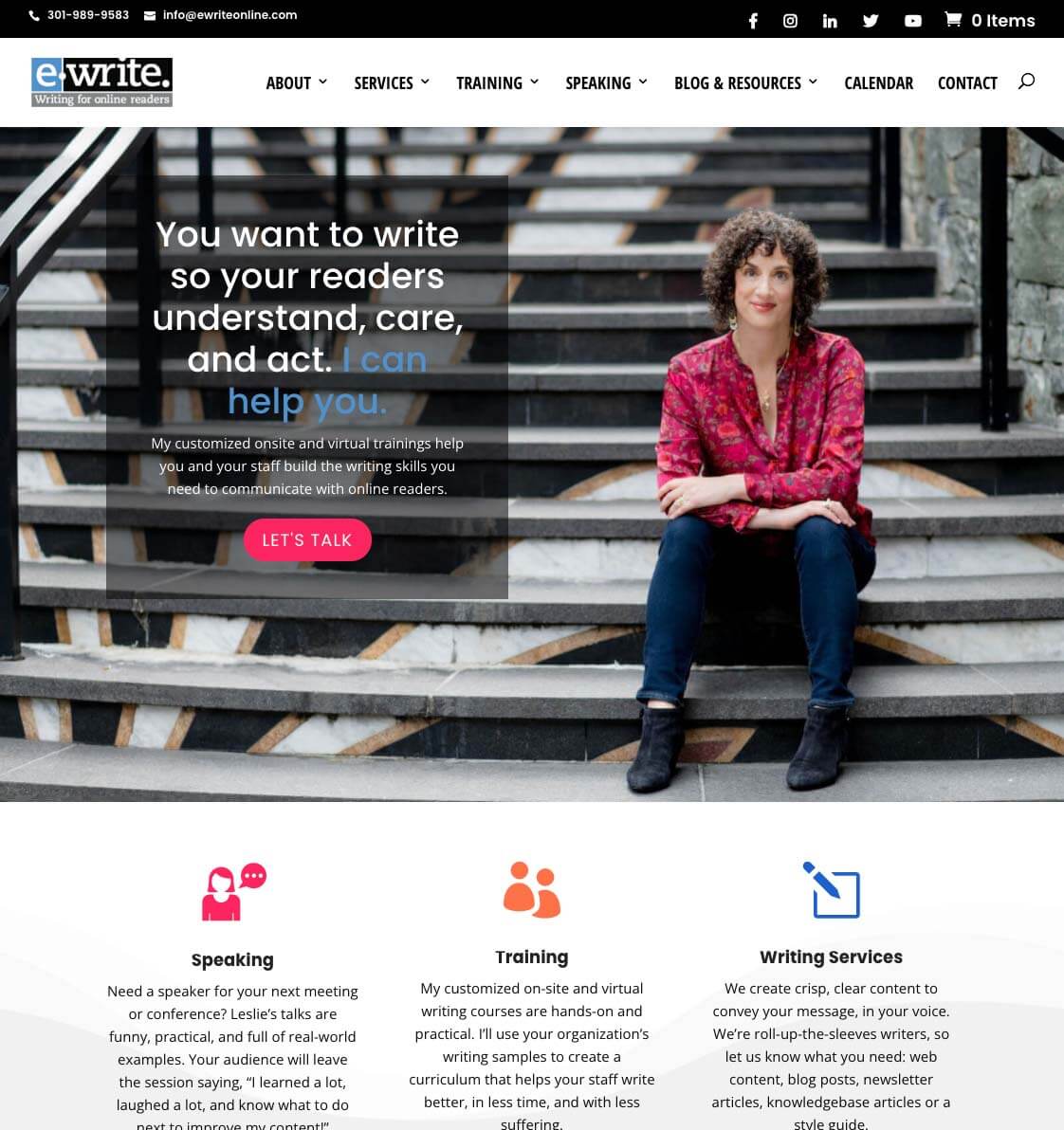 Project Completed: July 2021
Pongos worked with Leslie O'Flahavan to help organize and modernize her website ewriteoneline.com.  The site uses the DIVI framework and showcases Leslie's training programs, published works, past projects, and products.
Chrissy Rey and her team at Pongos helped me relaunch my website, and I'm delighted with everything they did! Pongos made the redesign process easy. They thoughtfully analyzed my needs and helped me manage my "wants." They recommended a web host, helped me choose an attractive design, and stuck with me during the process of developing site navigation and porting content from my old site to my new one.
Pongos answered my questions promptly. They helped me make decisions, even when the number of decisions to be made seemed overwhelming. They also provided practical training, so I can manage much of the site on my own. If I want to update the site, add functionality, or need help with a problem, I know Pongos will be at my side in the future.
Practical. Creative. Responsive. Available. Pongos was everything I needed in a web design team. I love my new site, and I'm grateful to them for building it for me.