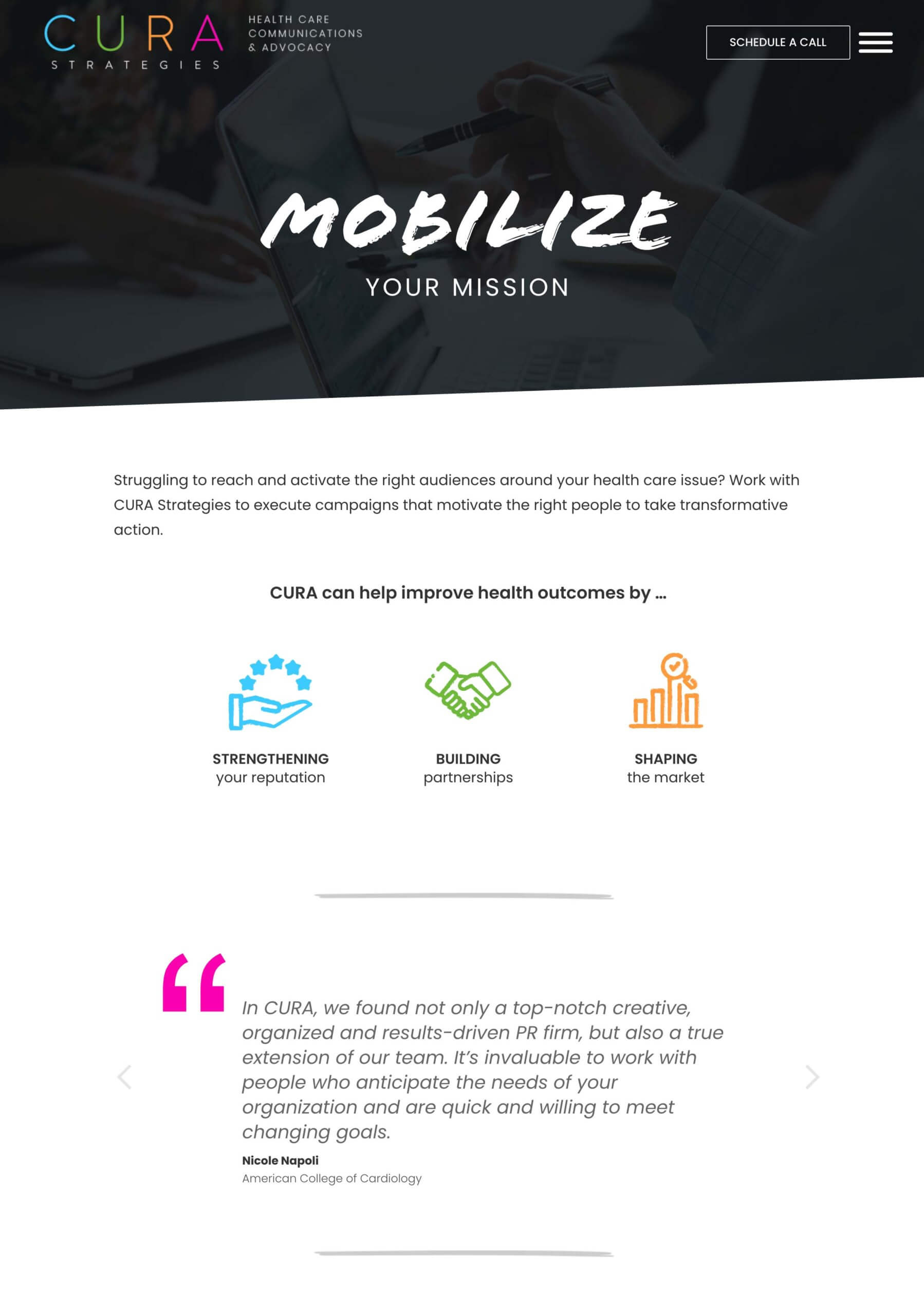 Project Completed: November 2021
Pongos worked with UX designer Eve Simon to redesign a website for CURA Strategies. This site features multiple custom elements including a Case Studies section and pop-up call scheduling. The SmartSimian™ plugin was utilized to create page elements, templates, and queries that allows the client to easily add new content.
Pongos is an exceptional team. They are great to work with, very responsive, and go above and beyond to deliver high-quality sites that meet our needs and goals. They created a beautiful new site for CURA when we were looking to refresh the site with new copy and a fresh look and feel. We've not only been getting a ton of compliments on our new site but have seen an increase in traffic! It is because of the great work they did on the CURA site that we've recommended them to many of our clients who need website development. We look forward to continuing to work with Pongos for years to come!
Client: CURA Strategies