Return to More Configuration Options
The first thing is to run Association Engine Enterprise Sync (See Data Caching), making sure Association Engine caches all the necessary data.
Next, set up your Events Sync settings to your needs and save.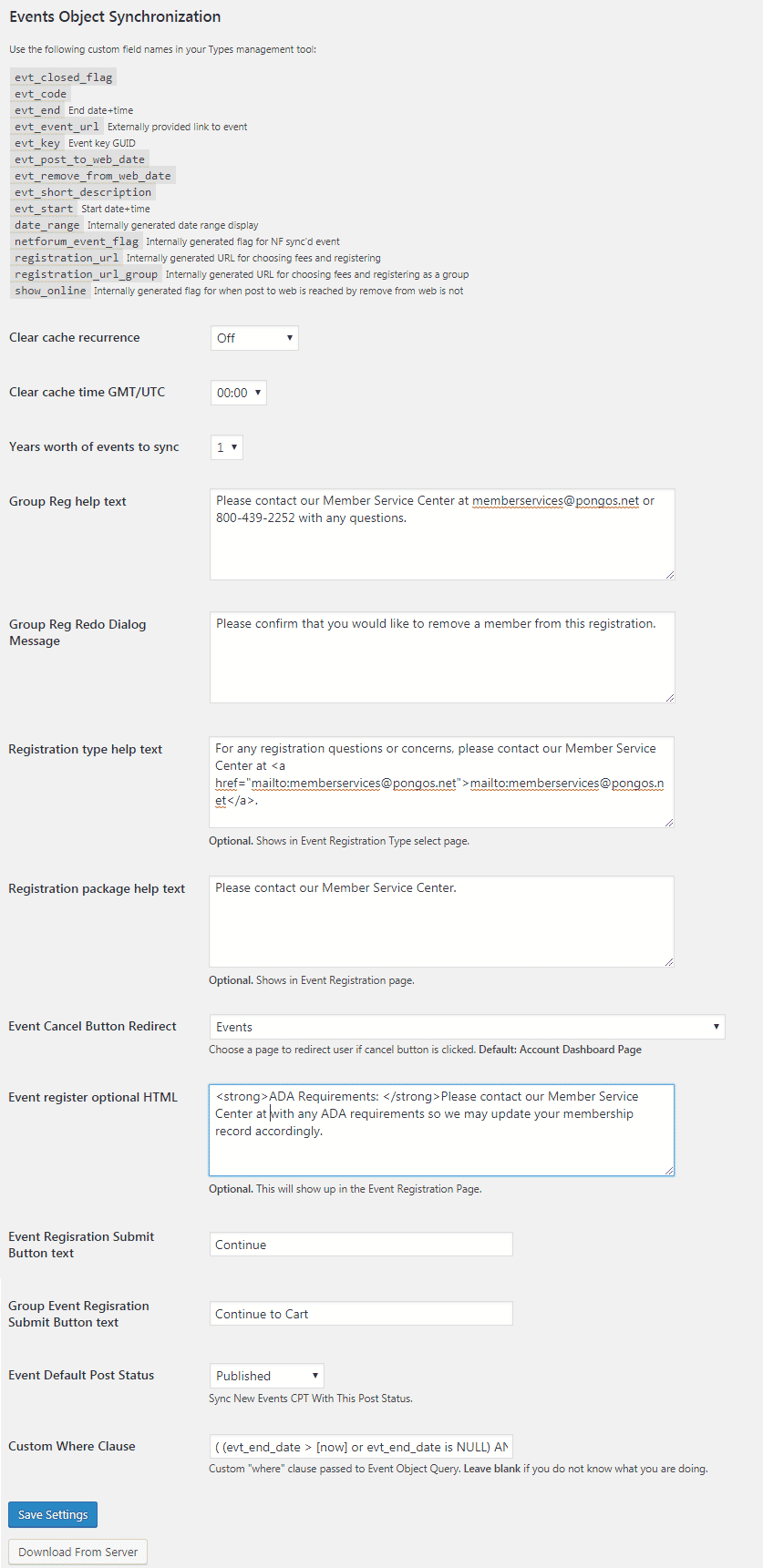 For clients with a large quantity of past events and that have no need in displaying them, we recommend only pulling 1 year worth of events.
If you do not want your events published immediately, you can change the Default Post Status option to "draft".
Html text blocks can be configured to display in the Event registration flow pages.
Custom Where Clause is an advanced setting for modifying the database query, we recommend leaving it blank, unless you are 100% sure of what you are doing.
Once you click "Save Settings", you will then be ready to start your sync.
Click "Download From Server" to start pulling events (sessions/speakers/sponsors depending on what sync you are running) from netFORUM down to your WordPress website.
Once the sync completes, all Events will be created as custom post types and viewable by clicking on the "Events" custom post type tab from the WordPress Admin Dashboard.
You can optionally run Event Session / Event Sponsors / Event Speakers sync(s) to your liking.
Events, Sessions, Speakers, Sponsors will work by itself and they do not rely on each other.
The only requirement is to always run the Association Engine Enterprise Sync first, making sure all necessary data is previously cached by Association Engine prior to starting the Object Sync.
Setting up your events page. TBD