Return to User Account – Dashboard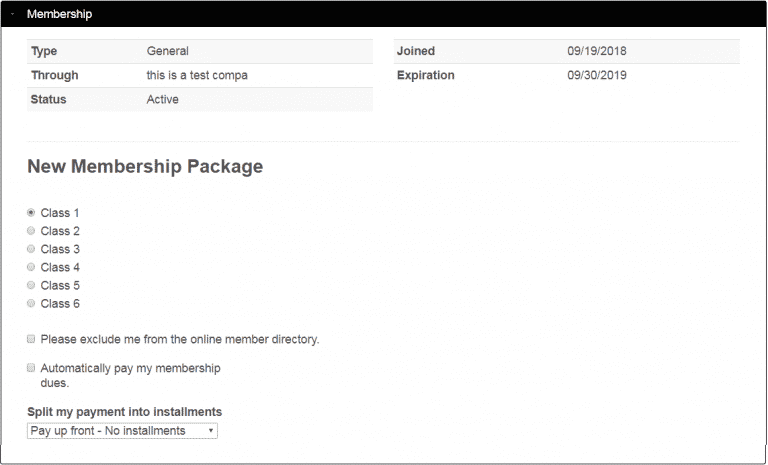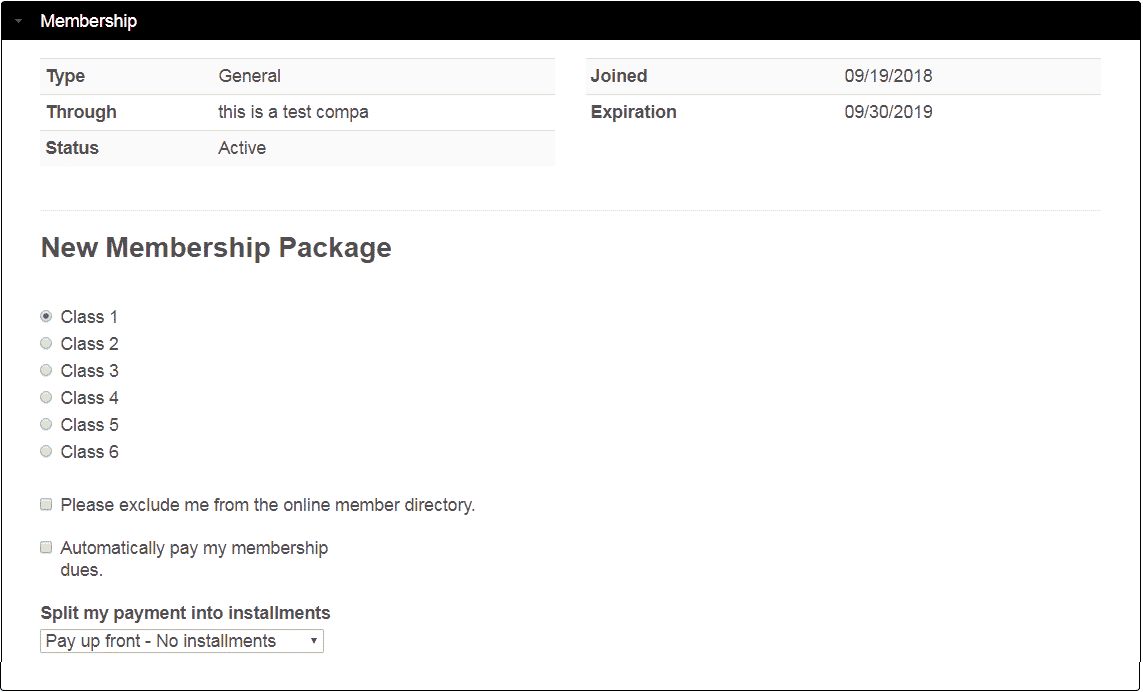 Details – If you have an active membership, all details will display at the top.
Membership Package – Select your memebrship package and optionally chapter divisions.
Exclude from online membership directory – Your org/ind will not display in the online membership directory.
Split into installments – Pay your membership fee in monthly installments.