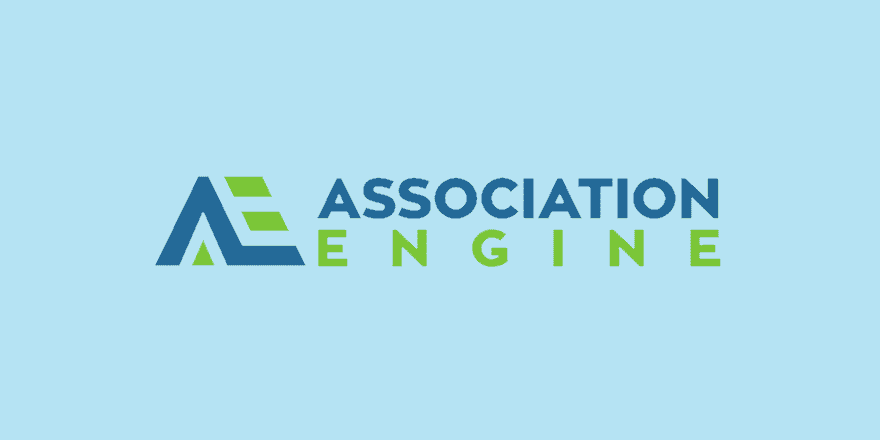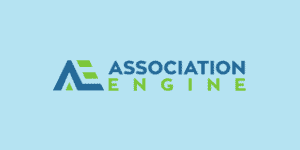 Return to Association Engine Documentation
NOTE:  THIS IS A LEGAL AGREEMENT.  BY DOWNLOADING THE ASSOCIATION ENGINE SUITE OF PLUGINS, YOU ARE ACCEPTING AND AGREEING TO THIS END USER LICENSE AGREEMENT ON BEHALF OF YOURSELF AND/OR THE ENTITY FOR WHICH ASSOCIATION ENGINE WILL BE IMPLEMENTED.  YOU REPRESENT AND WARRANT THAT YOU HAVE THE RIGHT, AUTHORITY AND CAPACITY TO AGREE AND ACCEPT THE TERMS OF THIS EULA AND TO BIND THE ENTITY YOU REPRESENT.  THIS IS A LICENSE NOT A SALE.  CERTAIN ELEMENTS OF ASSOCIATION ENGINE ARE OPEN SOURCE BUT OTHERS ARE PROPRIETARY TO PONGOS AND SUBJECT TO THE LICENSE TERMS HEREIN. IF YOU DO NOT AGREE WITH ANY PROVISION OF THESE TERMS YOU SHOULD NOT DOWNLOAD OR USE ASSOCIATION ENGINE.
Subject to the terms and conditions set forth in this End User License Agreement (the "EULA"), Pongos Interactive, LLC ("Pongos") makes the ASSOCIATION ENGINE suite of WordPress plugins ("ASSOCIATION ENGINE"), which includes the computer program and software as well as any associated components, media, printed materials and electronic support documentation that may accompany, or be made available for, the program and software, available for use by you and/or an entity for whom you are acting ( "You" or "Your").  You agree and acknowledge that the use of the ASSOCIATION ENGINE, and any of its components, is consideration for this EULA and You agree to be bound by the terms and conditions set forth herein.
ASSOCIATION ENGINE
ASSOCIATION ENGINE is a series of software tools for association management that integrate with WordPress. The terms and conditions set forth herein shall apply to all versions of ASSOCIATION ENGINE.
Grant of License
2.1       License
Pongos hereby grants You, subject to the terms and conditions set forth herein, the non-exclusive, non-transferable, non-sublicensable and personal right and license to install, or have installed, display and use the ASSOCIATION ENGINE software (in object code form only) solely for Your internal purposes.
2.2       Trial Version
Pongos may offer users the ability to review, test and evaluate ASSOCIATION ENGINE on limited time basis (the "Trial Version").  The Trial Version may have limited features, may lack the ability for the end-user to save the end product, and will cease operating after a predetermined amount of time due to an internal mechanism within the Trial Version. The license granted hereunder is limited to You, may not be resold or sublicensed and is for the limited duration set forth by Pongos.  Downloading the Trial Version more than one time for use by You is a violation of this Agreement.  Similarly, use of the Trial Version of ASSOCIATION ENGINE for a reason other than the sole purpose of determining whether to purchase a license to a full version of the software is prohibited.
Ownership.
Other than elements of ASSOCIATION ENGINE that are Open Source Components, as defined below, Pongos and its third party licensors, if any, retain all rights, title and interest in and to ASSOCIATION ENGINE and in all related content, materials, copyrights, trade secrets, patents, trademarks, derivative works and any other intellectual property and proprietary rights, including moral rights therein (the "Proprietary Rights").  The Proprietary Rights may include those owned by Pongos' third party licensors for which Pongos has the right to sub-license to You under the terms of this EULA. You shall have no right, title or interest in the Proprietary Rights except as expressly provided under this EULA.
Open Source.
4.1       ASSOCIATION ENGINE may contain elements that are subject to open source licenses (the "Open Source Components"), each of which defines the license and ownership terms for the particular component.  A list of Open Source Components, with links to their respective licenses, will be provided upon written request.  Upon written request, Pongos will provide You information concerning the Open Source Components at Your cost for one year following Your acquisition of the relevant ASSOCIATION ENGINE component.
4.2       To the extent any license for an Open Source Component grants You rights to use, copy or modify the Open Source Component that are broader than the rights granted in this EULA, then such rights shall take precedence over the license granted herein solely for the Open Source Component.
4.3       The Open Source Components are provided "as is" by the third party licensors who disclaim all liabilities, damages (even if they have been advised of the possibility of such damages), warranties, indemnities and other obligations of any kind, express or implied, with regard to the Open Source Components.  The Open Source Components are excluded from any indemnity Pongos provides under this EULA.  This provision does not affect any performance warranty Pongos provides for ASSOCIATION ENGINE as a whole.
4.4       You may not remove or alter any copyright notices contained in ASSOCIATION ENGINE.
Term.
The initial term of this EULA, and licenses granted hereunder, shall be for twelve (12) months from the date each ASSOCIATION ENGINE component is acquired (the "Term").  That is, each component of ASSOCIATION ENGINE for which you acquire a license will be subject to a unique term unless acquired at the same time as others.   You may renew the Term for ASSOCIATION ENGINE for an additional period.
Support and Subscription Services.
During the Term of this EULA for any particular component of ASSOCIATION ENGINE, Pongos shall maintain the baseline components and provide updates for maintenance and to conform to WordPress updates (the "Updates").  The Updates shall be made available to You for download and installation on Your servers.  Additionally, during the Term of this EULA, You shall have access to support sites Pongos makes available that contain documentation and tutorials (the "Support Sites").  You will be able to file a ticket to request support or to report a bug via email to support@pongos.com.  However, Pongos shall only provide such support as is necessary to conform the current baseline version of ASSOCIATION ENGINE to the current version of the WordPress Platform. Any issue related to server limitations or changes, or to third party software (i.e. plug-ins and themes not developed by Pongos, CRM, APIs for some integration of services), servers or database integration are not included in this support. Support for customizations is also not included, but might be covered by a separate warranty. Additional support may be obtained at the rate in place at Pongos at the time the request is made. To obtain any other support or maintenance services, such as installation, customization, or assistance with upgrades, you will need to engage Pongos directly under a separate agreement.
Warranty Disclaimer and Limitation of Liability
7.1       To the maximum extent permitted under applicable law, ASSOCIATION ENGINE and its individual components along with any Updates from Pongos and information on the Support Site, are provided and licensed "AS IS" without warranty of any kind, either expressed or implied, including but not limited to the implied warranty of merchantability, accuracy, non-infringement and fitness for any particular purpose.  Pongos does not guarantee that the use of ASSOCIATION ENGINE, its components or updates, or information on the Support Site, will be error free.
7.2.      Neither party shall be in breach of this Agreement due to failure of performance that arises out of causes beyond its reasonable control.  To the maximum extent permitted by applicable law, IN NO EVENT SHALL PONGOS BE LIABLE TO YOU OR ANY THIRD PARTY FOR ANY INCIDENTAL OR CONSEQUENTIAL DAMAGES, WHETHER IN TORT OR IN CONTRACT, INCLUDING LOST PROFITS OR CONSEQUENTIAL DAMAGES ARISING UNDER THIS EULA OR PONGOS' PERFORMANCE INCLUDING WITHOUT LIMITATION (A) ASSOCIATION ENGINE, COMPONENTS, ANY UPDATES, (B) ANY INTERRUPTION OF USE OF ASSOCIATION ENGINE, COMPONENTS OR UPDATES, OR (C) FOR LOSS, INACCURACY OR CORRUPTION OF DATA, EVEN IF PONGOS HAS BEEN ADVISED OF THE POSSIBILITY OF SUCH DAMAGES.  IN NO EVENT SHALL PONGOS' LIABILITY HEREUNDER EXCEED THE AMOUNT THAT YOU PAID TO IT UNDER THIS EULA DURING THE PREVIOUS TWELVE (12) MONTHS.
Non-Transferability
This EULA is non-transferable.  You may not distribute, sublicense, assign, share, sell or otherwise transfer ASSOCIATION ENGINE or the License to use it without prior written consent of Pongos, which shall not be unreasonably withheld.  Any attempted transfer without Pongos' prior written consent shall terminate this EULA, and Pongos shall have no further obligation hereunder.
Export, Import and Government Regulations.
ASSOCIATION ENGINE is subject to U.S. export laws as well as the laws of the country where it is delivered or used. You agree to abide by these laws. You acknowledge that you have the responsibility to obtain authorization to export, re-export or import ASSOCIATION ENGINE. Under these laws, ASSOCIATION ENGINE may not be sold, leased or transferred to embargoed countries (currently Cuba, Iran, North Korea, Sudan and Syria), other restricted countries, restricted end-users, or for restricted end-uses.  You agree to indemnify and hold harmless Pongos from any and all claims, losses, liabilities, damages, fines, penalties, costs and expenses (including attorney's fees) arising from or relating to any breach by You of Your obligations under this section.
ASSOCIATION ENGINE and its documentation are "commercial items" as that term is defined at 48 C.F.R. 2.101, consisting of "commercial computer software" and "commercial computer software documentation" as such terms are used in 48 C.F.R. 12.212. Consistent with 48 C.F.R. 12.212 and 48 C.F.R. 227.7202-1 through 227.7202-4, all U.S. Government end users acquire ASSOCIATION ENGINE and its documentation with only those rights available to all other licensees pursuant to this EULA. Contractor/manufacturer is Pongos Interactive, 2147 Priest Bridge Drive, Suite 5, Crofton, MD 21114.
Expiration and Termination.
This EULA and the license and support offered hereunder expire twelve (12) months from the date of the Term.  Pongos may terminate this EULA immediately and without prior notice if You fail to comply with any term or condition of this EULA or if Pongos does not receive timely payment for the licenses to ASSOCIATION ENGINE or any component thereof.  In addition, Pongos may terminate any license to ASSOCIATION ENGINE or any component thereof that is distributed for free at any time at its sole discretion.  This EULA will terminate automatically if you fail to comply with any of its terms or the EULA is not renewed.  Sections 4, 7, 8, 9, 11, 12, 13, and 14 of this EULA shall survive cancellation, expiration or termination of this EULA.
Governing Law; Venue.
This EULA, and any claim, dispute or controversy relating to this EULA, will be governed by the laws of the State of Maryland, without giving effect to any conflicts of laws principles that require the application of the laws of a different jurisdiction. Any action or proceeding relating to this EULA must be brought in a federal or state court located in the State of Maryland and each party irrevocably submits to the jurisdiction and venue of any such court in any such action or proceeding, except that Pongos may seek injunctive relief in any court having jurisdiction to protect its intellectual property.  In each case this Agreement shall be construed and enforced without regard to the United Nations Convention on the International Sale of Goods.
Notices.
Any notice to you may be provided by email to the address that you registered with Pongos.
Severability.
If any provision of this EULA is unenforceable, such provision will be changed and interpreted to accomplish the objectives of such provision to the greatest extent possible under applicable law and the remaining provisions will continue in full force and effect.
Waiver.
All waivers by Pongos will be effective only if in writing. Any waiver or failure by Pongos to enforce any provision of this EULA on one occasion will not be deemed a waiver of any other provision or of such provision on any other occasion.
Amendment
This Agreement represents the entire agreement between Pongos and  You concerning ASSOCIATION ENGINE license, and it may be modified only upon written consent signed by Pongos authorized agent. Pongos retains the right to amend this Agreement at any time.